Here are some recommended resources to help guide you and your child during therapy:
Recommended Books
Perry, Bruce D, Winfrey, Oprah. (2021). What Happened To You? Conversations on Trauma, Resilience, and Healing. Flatiron Books.
Kastner, Laura S. (2013). Wise Minded Parenting: 7 Essentials for Raising Successful Tweens + Teens. Parent Map
Damour, Lisa. (2017). Untangled: Guiding Teenage Girls Through the Seven Transitions into Adulthood. Ballantine Books.
Kazdin, Alan. (2009). The Kazdin method for parenting the defiant child. New York: First Mariner Books.
---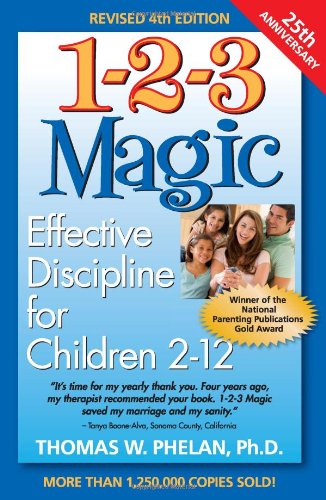 Phelan, Thomas W. (2014). 1-2-3 Magic: Effective discipline for children 2-12. Illinois: Independent Publishers Group.
---
Forehand, Rex, & Long, Nicholas. (2010). Parenting the strong-willed child: The clinically proven five-week program for parents of two- to six-year-olds. New York: McGraw-Hill Education.
---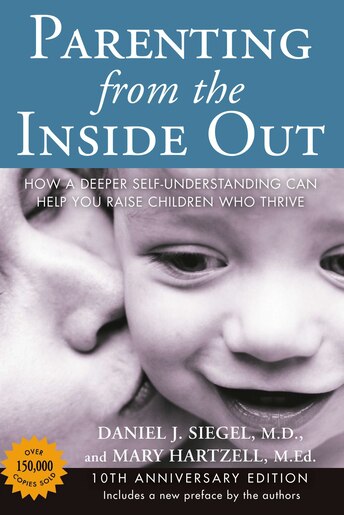 Siegel, Daniel J., & Hartzell, Mary. (2013). Parenting from the inside out: How a deeper self-understanding can help you raise children who thrive: 10th anniversary. New York: TarcherPerigee.
---
Mason, Paul T.T., & Kreger, Randi. (2020). Stop walking on eggshells: Taking your life back when someone you care about has borderline personality disorder. Oakland, CA: New Harbinger Publications, Inc.
---
Siegel, Daniel J & Bryson, Tina Payne. (2012). The whole-brain child: 12 revolutionaly strategies to nurture your child's developing mind. New York: Bantam
Some of my favorite kids' books:
---
Collaborative & Proactive Solutions by Dr. Ross Greene: https://www.cpsconnection.com/about
---
Community Referrals
Idaho:
Children's Home Society: (208) 343-7813         https://childrenshomesociety.com/
Foothills Counseling and Wellness Center in Boise: (208) 429-3854 https://www.foothillsboise.com/
St. Luke's Partial Hospitalization Program: (208) 381-8955 https://www.stlukesonline.org/healthservices/specialties/programs/childrens-day-treatment-center
Cottonwood Creek Behavioral Health Hospital: inpatient and IOP programs  https://www.cottonwoodcreekboise.com/
The Imagine Program at Ashwood Day Treatment Program at Northpoint:    https://www.ashwoodrecovery.com/imagine/
Child Protection Services (Idaho only!): (208) 678-0974
https://healthandwelfare.idaho.gov/services-programs/children-families/child-and-family-services-and-foster-care/parents
For significant family disruption: 
The Family First Program at Children's Home Society of Idaho https://childrenshomesociety.com/family-first-program/.
Florida:
Tampa Bay Center for Cognitive Behavior Therapy:   (813) 480-8482                                                      http://tbcforcbt.com/
Collaborative Therapeutic Services:  (813) 951-7346                                                                                  http://www.therapycts.com/
Recommended Websites or Webpages
Collaborative Proactive Solutions: http://cpsconnection.com/
The Idaho Association for Infant Mental Health: https://www.aimearlyidaho.org/
The National Child Traumatic Stress Network: www.nctsn.org
The Child Trauma Academy: www.childtrauma.org
The Kempe Center for the Prevention and Treatment of Child Abuse and Neglect:  www.thekempecenter.org
The American Humane Society and its work to help children:  www.americanhumane.org/children
The National Institute of Mental Health talks about kids and mental health: www.nimh.nih.gov/health/publications/treatment-of-children-with-mental-illness-fact-sheet/index.shtml
Hope for Families:  www.hope4families.com
The American Psychological Association and Child Mental Health: http://www.apa.org/pi/families/children-mental-health.aspx
Caring for Kids After Trauma and Death Resource book for Caregivers and Professionals: http://www.nctsn.org/nctsn_assets/pdfs/Crisis%20Guide%20-%20NYU.pdf
The Stepped Care for Kids Research Project:                                                                               https://www.crisiscenter.com/wp-content/uploads/2014/10/Stepped-Care-Flier.pdf