Here are some recommended resources to help guide you and your child during therapy:
I am a HUGE believer that Dr. Basel Van der Kolk was 100% correct when he coined the term "The Body Keeps the Score," which is a best selling book about PTSD. If you have experienced physical manifestations in your body as a result of trauma work, trauma informed massage therapy might be helpful for you. The most skilled massage therapist I have found in the Treasure Valley is Sharilyn Shaw. She is the owner of 3R Wellness and Massage, LLC. She has specialized training in providing trauma informed therapeutic massages. She is awesome and I personally book her every other week. This massage is essential to my self care and my ability to continue to function at my best. She has an office in Meridian, but also provides mobile massage services.
So if you're looking for some wrap around care for yourself, whether due to mental health diagnoses or you just need a good massage, I highly recommend Sharilyn! Give her a call! (208) 515-0272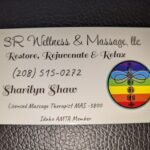 Recommended Books
Perry, Bruce D, Winfrey, Oprah. (2021). What Happened To You? Conversations on Trauma, Resilience, and Healing. Flatiron Books.
Kastner, Laura S. (2013). Wise Minded Parenting: 7 Essentials for Raising Successful Tweens + Teens. Parent Map
Damour, Lisa. (2017). Untangled: Guiding Teenage Girls Through the Seven Transitions into Adulthood. Ballantine Books.
Kazdin, Alan. (2009). The Kazdin method for parenting the defiant child. New York: First Mariner Books.
---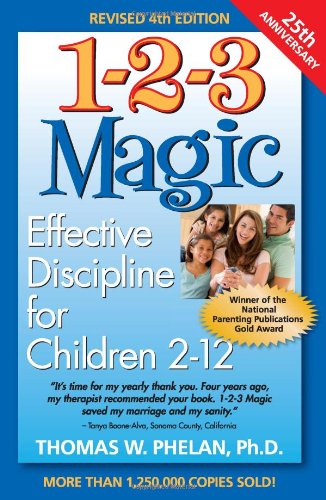 Phelan, Thomas W. (2014). 1-2-3 Magic: Effective discipline for children 2-12. Illinois: Independent Publishers Group.
---
Forehand, Rex, & Long, Nicholas. (2010). Parenting the strong-willed child: The clinically proven five-week program for parents of two- to six-year-olds. New York: McGraw-Hill Education.
---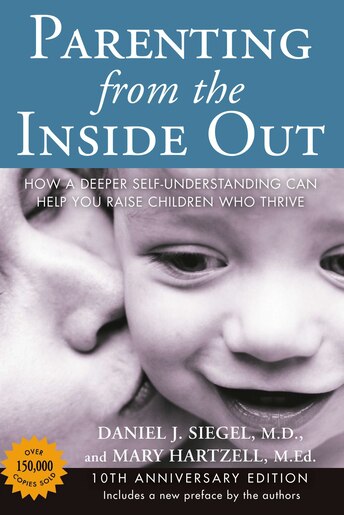 Siegel, Daniel J., & Hartzell, Mary. (2013). Parenting from the inside out: How a deeper self-understanding can help you raise children who thrive: 10th anniversary. New York: TarcherPerigee.
---
Mason, Paul T.T., & Kreger, Randi. (2020). Stop walking on eggshells: Taking your life back when someone you care about has borderline personality disorder. Oakland, CA: New Harbinger Publications, Inc.
---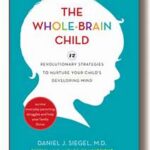 Siegel, Daniel J & Bryson, Tina Payne. (2012). The whole-brain child: 12 revolutionaly strategies to nurture your child's developing mind. New York: Bantam
Some of my favorite kids' books:
---
Collaborative & Proactive Solutions by Dr. Ross Greene: https://www.cpsconnection.com/about
---
Community Referrals
Idaho:
Children's Home Society: (208) 343-7813         https://childrenshomesociety.com/
Foothills Counseling and Wellness Center in Boise: (208) 429-3854 https://www.foothillsboise.com/
St. Luke's Partial Hospitalization Program: (208) 381-8955 https://www.stlukesonline.org/healthservices/specialties/programs/childrens-day-treatment-center
Cottonwood Creek Behavioral Health Hospital: inpatient and IOP programs  https://www.cottonwoodcreekboise.com/
The Imagine Program at Ashwood Day Treatment Program at Northpoint:    https://www.ashwoodrecovery.com/imagine/
Child Protection Services (Idaho only!): (208) 678-0974
https://healthandwelfare.idaho.gov/services-programs/children-families/child-and-family-services-and-foster-care/parents
For significant family disruption: 
The Family First Program at Children's Home Society of Idaho https://childrenshomesociety.com/family-first-program/.
Florida:
Tampa Bay Center for Cognitive Behavior Therapy:   (813) 480-8482                                                      http://tbcforcbt.com/
Collaborative Therapeutic Services:  (813) 951-7346                                                                                  http://www.therapycts.com/
Recommended Websites or Webpages
Collaborative Proactive Solutions: http://cpsconnection.com/
The Idaho Association for Infant Mental Health: https://www.aimearlyidaho.org/
The National Child Traumatic Stress Network: www.nctsn.org
The Child Trauma Academy: www.childtrauma.org
The Kempe Center for the Prevention and Treatment of Child Abuse and Neglect:  www.thekempecenter.org
The American Humane Society and its work to help children:  www.americanhumane.org/children
The National Institute of Mental Health talks about kids and mental health: www.nimh.nih.gov/health/publications/treatment-of-children-with-mental-illness-fact-sheet/index.shtml
Hope for Families:  www.hope4families.com
The American Psychological Association and Child Mental Health: http://www.apa.org/pi/families/children-mental-health.aspx
Caring for Kids After Trauma and Death Resource book for Caregivers and Professionals: http://www.nctsn.org/nctsn_assets/pdfs/Crisis%20Guide%20-%20NYU.pdf
The Stepped Care for Kids Research Project:                                                                               https://www.crisiscenter.com/wp-content/uploads/2014/10/Stepped-Care-Flier.pdf