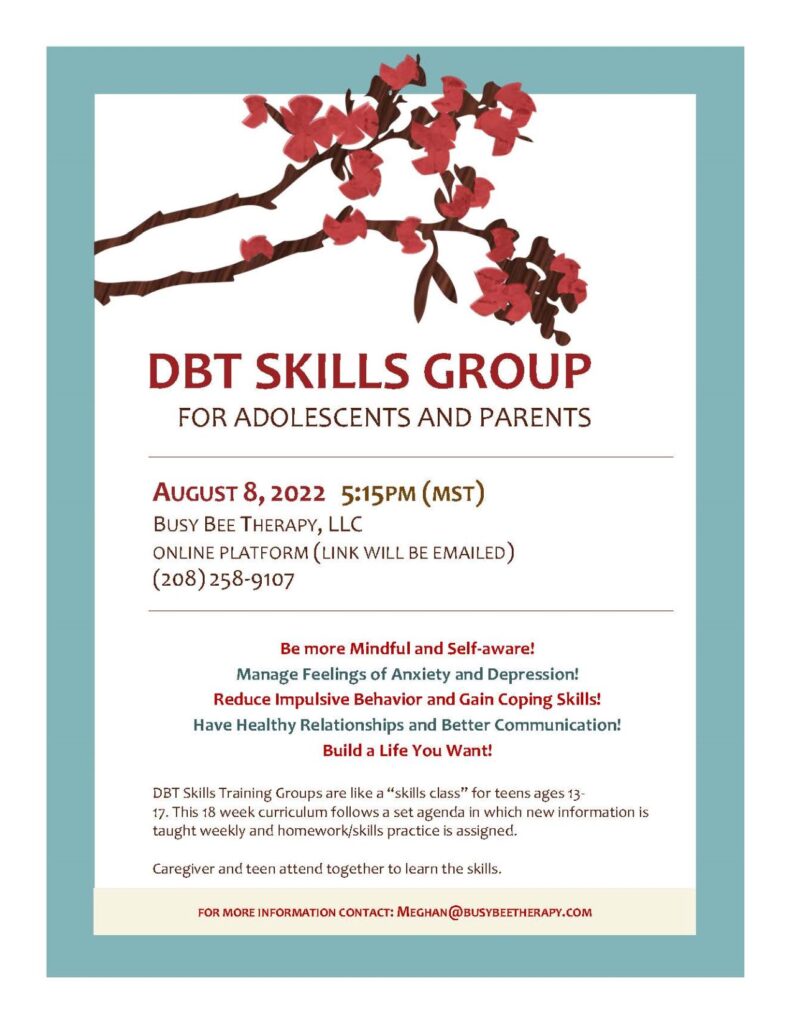 We are so excited to announce a new round for the online DBT skills group for adolescents! It begins August 8th and will be on Mondays from 5:15pm to 6:30pm. The full round will be around 18 weeks. In the class, you'll learn how to stay in the moment and avoid getting lost in the past or the future, increase window of tolerance to stressful emotions, expand your ability to stay in control of emotions, and how to make and keep healthy relationships (even with yourself!).
Parents and teens learn skills to decrease conflict and power struggles, and focus instead on connection and effective communication. We believe that no child functions inside a bubble, therefore parents learn all skills along side their teen in order to increase success in learning and implementing the tools introduced and practiced in group.
We can accept clients in Idaho, Utah, Colorado, and Florida. We also accept several major insurances! Cash pay or out of network is $50/session.
Want more info? Contact us!